Corroded cast iron pipes in Central Florida have become a sore subject. Replacing them is very expensive, digging up your floors and yard is very messy and the process take a lot of time.
Most Houses built before 1975 have failing cast iron pipes.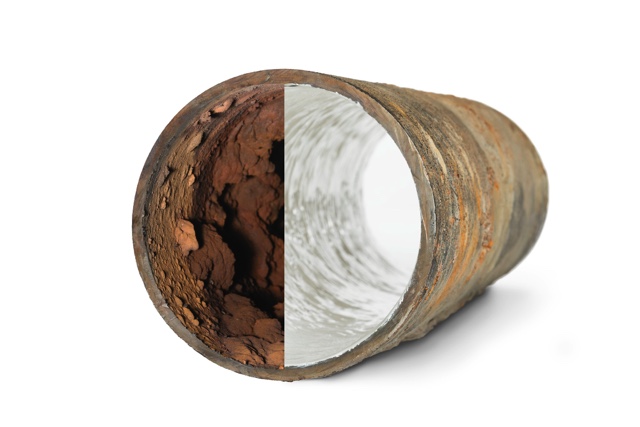 "Cast iron pipes are expected to last as long as 100 years. But pipes in millions of homes in Southern Florida have failed in as little as 25 years because of weather and environmental conditions. Repairing failed pipes can cost tens of thousands of dollars, and some insurance companies have refused to pay for the repairs," according to Consumer Notice. "Estimates for replacing cast iron pipes in a home range from $10,000 to $30,000, according to some plumbing companies. But replacing pipes can turn into a full-blown home remodeling job," according to Consumer Notice.
There is a much easier solution!
The latest technology allows the Leak Doctor to gently clean out all the rust and corrosion out of your cast iron pipes and apply an epoxy coating, leaving them as good as new. We can do this outside your home so you don't have the inconvenience or high cost of having your floors dug up. The best part, it's just a fraction of the cost of replacing your cast iron pipes.
Why choose the Leak Doctor?
The Leak Doctor has made an extensive investment in training, technology and the right people to decreasing restoration costs. We also work with your insurance company.
Not having to rip up beautiful flooring and replace all the cast iron pipes means a significant cost savings. We also have the right equipment to clear the lines with blockage, even descale cast iron to smooth out ID.