The Leak Doctor is proud to serve Central Florida. Locating water and plumbing leaks is more important than ever! Water damage can be very misleading, sneaking into the smallest crevasses and trapping pockets of saturation. Undetected dampness or moisture will continue to cause destruction. Often times this type of issue can only be sensed by sophisticated moisture detection equipment. Our expert team of qualified professionals has the latest training to locate hard to find hard to find leaks and ensures a quick response to emergency situations.
Just look what Laura Knight had to say about the Leak Doctor
Woke up to a wet area on my ceiling. Because my plumbing runs through the attic I was sure it was a pipe issue. After calling a few leak detection services, I decided on the Leak Doctor. Not only were their services more affordable than their competitors, being certified plumbers, they are also capable of also repairing any plumbing issues, sometimes during the same visit, saving time and money by eliminating an additional service call to a plumber. The other competitors I called were unable to do this and would only offer a referral, no repair work. Steven came out promptly the next morning and inspected the whole house and attic. He was very courteous and professional and went above and beyond. Once he determined it wasn't a plumbing issue, he didn't give up until he pinpointed the problem - much to my surprise it was a minor roof leak and not a plumbing issue at all. Thank you Steven for all your help!!!!! If you are ever in the unfortunate circumstance of needing a leak detection service, I highly recommend to call The Leak Doctor first!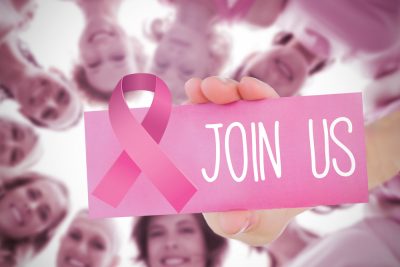 In honor of Breast Cancer Awareness Month, the Leak Doctor Family encourages everyone to join us in learning more about breast cancer and support those who are suffering with the disease.
Though we have made great progress in early detection, cancer treatment and finding a cure, we still have a long way to go.