If your Orlando area home was built before 1975, it most likely has cast iron pipes and sewer lines. Plumbing technology in newer homes uses PVC (polyvinyl chloride) and PE (polyethylene) materials, due to their longer lifespan, reliability, and ability to withstand corrosion and movement in the earth.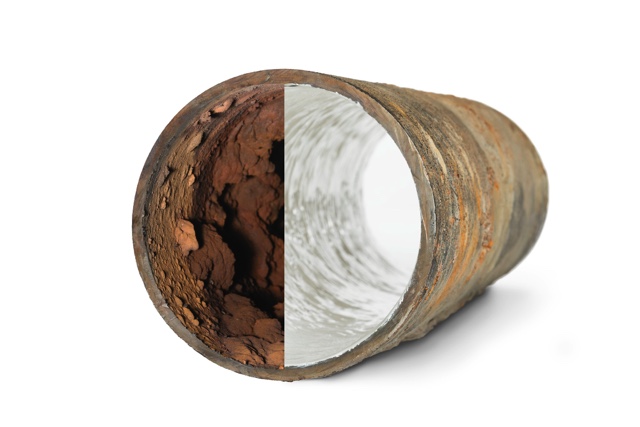 Unfortunately, older cast iron pipes become susceptible to rust and corrosion, have limited resistance to earth movement, such as any pressure from tree roots. Neglecting to have your cast iron pipes inspected on a regular basis can lead to serious problems.
Signs of failing cast iron pipes include leaks, water backups, slow drains, mold, insect or rodent infestation, or foul odor. The high humidity and moisture here in Central Florida accelerates the process.
The thought of replacing your cast iron pipes can be overwhelming, very expensive, and messy! But it doesn't have to be.
Thanks to recent advancements in technology, you can avoid digging extensive trenches to replace these pipes.
The Leak Doctor is the top cast iron pipe restoration specialists here in Florida. We use non-invasive methods to inspect and access your cast iron pipes. Making them like new without digging up your property.
The Leak Doctor has a Better Solution
The latest technology allows us to gently clean out all the rust and corrosion out of your cast iron pipes and apply an epoxy coating, leaving them as good as new. We can do this outside your home so you don't have the mess or high cost of having your floors dug up. The best part, it's just a fraction of the cost of replacing your cast iron pipes.
The Leak Doctor has made an extensive investment in training, technology and the right people to decreasing restoration costs. We also work with your insurance company.
Not having to rip up beautiful flooring and replace all the cast iron pipes means a significant cost and time savings.