All the plumbing in your Atlanta area home or business, whether they are between the walls, under a concrete slab, or under the kitchen sink, are all a part of a complex system working together.
As pipes age, they break down and inevitably spring a leak. Which can cause substantial damage and costly repairs if left untreated.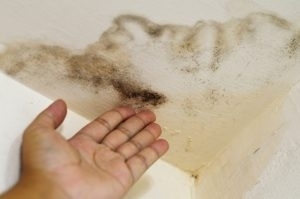 The damage doesn't stop at the pipes, can affect the walls, floors, and even the foundation of your home. It doesn't take much moisture for mold to start growing on the drywall. Take note of any musty or wet smell in or around your home.
Since water will flow downward, flooring is at risk for damage. Look for any discolored, warped, or wet floorboards, especially around water using appliances such as the dishwasher. Warm areas on the floor can indicate a slab leak.
Loose tiles in the bathroom, unexplained mold, peeling wallpaper or blistering paint, are all signs of a leaking pipe behind the walls. Check visible pipes under the sinks for any moisture.
Other visible plumbing leaks include low water pressure, pipes rattle when the water is turned on, slow drains, and discolored water.
Don't ignore the warning signs of a water leak
They are easy to ignore, but repairing a water leak can save a homeowner money and potentially bigger problems down the road. It is important to be vigilant about looking for water leaks.
Today's technology allows an experienced leak technician to locate the leak in a nondestructive manner, saving the property owner hundreds of dollars in exploratory repairs alone.
Many service companies do not have the necessary equipment or experience to locate leaks accurately and quickly, hence they resort to destructive methods of searching for the leak, by making holes, cutting walls, and more.
Since 1993, the Leak Doctor has helped property owners, managers and plumbing professionals locate leaks in their pools, plumbing, irrigation and structural systems. We welcome the opportunity to assist you with your leak detection needs. Call us today at to schedule your service call.