Unfortunately, our plumbing system is also feeling the added stress during these challenging times. With everyone spending more time at home using more water, older and corroded pipes are feeling the pressure, making them more susceptible to leaks.
When disaster strikes know what to do, first call the Leak Doctor to locate the source of the leak, then take a few steps to minimize the damage.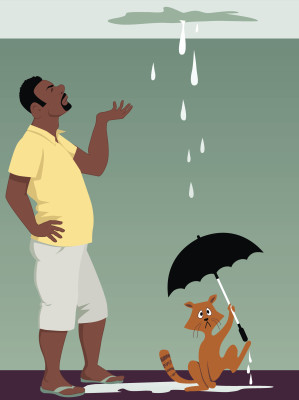 If water is still leaking, turn off the main water supply.
Mop up as much water as possible.
Remove any excess water from furniture and remove any wet rugs.
To protect furniture legs from wet flooring, wrap them with aluminum foil.
Lift curtains off the floor, the easiest way is to loop the bottom portion through a coat hanger and then hang it on the curtain rod.
Move photos and valuable objects to a dry, safe area.
Open dresser draws, closet door and luggage to expedite the drying process.
Remove any wet towels and fabrics and dry as soon as possible.
DON'T DO THIS
DO NOT remove excess water with a household vacuum. DO NOT stand on wet flooring and use electrical appliances. DO NOT go into a room if the ceiling is compromised from trapped water. DO NOT wait to contact professional help.
The first objective is to turn off the water and find the source of the water leak. If you're not sure where the water is coming from, contact the Leak Doctor immediately! Water leaks can be very destructive, the longer you wait the more damage and expense can occur.
If you suspect a water leak in your home, contact the Leak Doctor today. The longer you allow a problem to go on, the more it will cost to repair.