Did you know, water leaks waste almost 1 trillion gallons of water every year! Over $2.5 billion of dollars annually in damages and affect approximately 14,000 people each day!
It just takes a small crack in a pipe, 1/8th of an inch big, to waste 250 gallons of water a day. Just one drip per second can easily waste 3,000 gallons of water every year.
Don't let it happen to you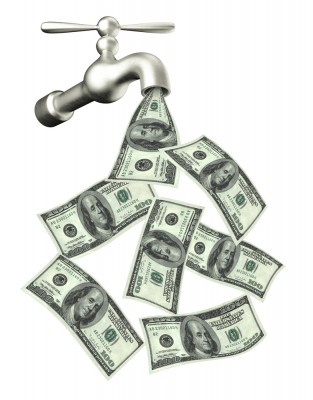 The earlier you detect and repair a water leak the more money you will save. A good way to do this is to check your water meter.
With all the water using appliances turned off and nobody is using the water in the home, check to see if the flow indicator on the water meter is registering. If all the water is off, it should not be moving. Read the meter and come back in about an hour, if there isn't any water usage in the home the meter should read the same, if the meter has increased, it indicates a leak.
How can the Leak Detection Service Save You Money?
The Leak Doctor offers advanced technology, including frequency sensitive computers, specialized listening equipment, ground probes and other state-of-the-art electronic devices to find water leaks. We have cost-effective ways to find the source of your leak and quickly fix it.
The Leak Doctor is well established and has a reputation of being one of the best in the industry. We became this way because we care about our clients and the service we provide. We are proud of the work we do and stand behind every job we perform.
The Leak Doctor has helped home owners as well as business, apartment complexes, hotels and even utility companies save money through leak detection. We pride ourselves in using only the latest technology, our expert technicians are courteous, professional and offer affordable and effective leak detection services, saving you time and money. We are available 24 hours a day, 7 days a week for emergencies.
Contact the Leak Doctor for an appointment today.