As a home or business owner here in Central Florida, you need to protect your property from damage. Unfortunately, water leaks typically happen behind the scenes, unnoticeable to the property owner. Whether they are behind the wall or under a concrete slab foundation, aging and corroded pipes eventually develop pinhole leaks. Silently damaging your home and causing mold to flourish.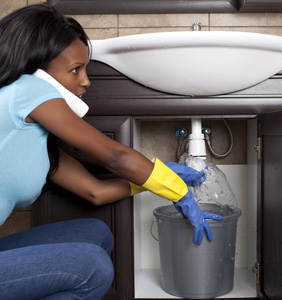 It's important to inspect your plumbing system on a regular basis. But when you get that higher than normal water bill, notice warm areas on your floor, hear water running when all the water using appliance are turned off, or unexplained mold, you probably have a water leak.
You need a trustworthy leak detection service you will find and repair the leak with the least amount of disruption and won't cost a small fortune. You need to call the Leak Doctor.
What are people saying about the Leak Doctor
We had Carlos Bermudez come out Saturday night and locate a slab leak for us. He spends a lot of time and used all kinds of techniques to accurately find where the leak was. He dedicated a lot of time to find exactly where the leak was to verify for himself before he verified it to us. He was the absolute professional and was easy to trust once you saw his work ethic. I only wish I could have someone like Carlos for all my home repair, not just to locate a leak. He pleasant and likable and trustworthy. I can only hope if we have to use Leak Doctor again, they send Carlos. Leak Doctor also did a fine job getting someone out on a Saturday night for our water crises. Thank you. D Prez
After my water bill quadrupled over the last few months, I realized my house must have a leak. The landlords were great and sent in Leak Doctor to find it. Didn't take them long to uncover that the water meter was moving at 0.3 gallons per min. They performed electronic leak detection and found a leak on cold water supply in between flower bed and drive way. Definitely would have never been able to find this leak on my own. Highly recommend Leak Doctor and would use them again in the future. Rob K