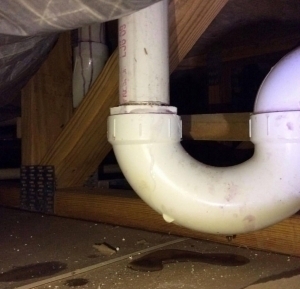 Almost 99% of the people living in Central Florida are unaware they have a water leak in their home or business until it's too late! Unfortunately, water pipes don't last forever. Over time the chemicals in the water can cause the pipes to rust and create pinhole leaks.
Whether it's a busted water pipe or a small leak, they both can cause havoc in your home or business. Behind every water leak, no matter how small, lurks other issues such as mold and mildew, without anyone realizing and the consequences can be devastating.
That's where the professionals at the Leak Doctor come in.
Residential
When water leaks are concerned, it doesn't take much to disrupt and cause chaos in the family home. Especially when you consider how many water pipes are throughout the home, sinks, toilets, bathtubs, refrigerator, hot water heater, under your home, and out in the yard. Spotting a water leak can consist of seeing water where you shouldn't, noticing the hot water heater is always running, noticing warm spots on the floor, or a water bill that is higher than usual.
Business
No matter how large or small your business is any disruption can end up costing you time and money. From a drop in water pressure, strange sounds, or visible damage, the business owner has an obligation to ensure the safety of their patrons.
Today's water leak detection has become efficient, fast and easy. The Leak Doctor has the sate of the art equipment, which can locate water leaks you didn't realize you had.