Leading Water Leak Detector in Oviedo, FL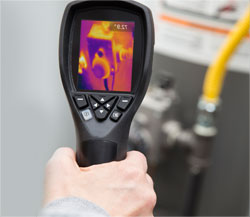 For emergency leak detection and repair services in the greater Oviedo area, homeowners call Leak Doctor first. Our experienced technicians use advanced technology to quickly identify the source of your leak and, as licensed plumbers, we have the training, skills, and tools needed to repair your leak on the spot.
Whether your leak is above or below ground, Leak Doctor will find it without damaging your property or disrupting your business. With over 30 years of experience, the Leak Doctor has earned the reputation of Central Florida's and Atlanta's best. We provide hands on service for every aspect of your leak and have cost-effective, real-time solutions to your leak problems.
Why Choose Us For Your Leak Detection and Repair?
We're committed to providing responsive service for every aspect of your leak problem.
We will explain our leak detection and repair process to you every step of the way.
We offer the most cost effective, real-time solutions to your leak problems.
We check your plumbing system and make the correct diagnosis for your leak problem.
We use state-of-the-art equipment to avoid any damage to your property.
Fast & Effective Leak Detection and Repair Service in Oviedo, FL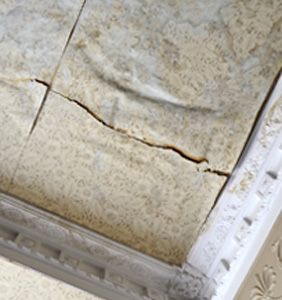 As a homeowner, have you noticed that your water bill has gone up since last month, or have you spotted a water puddle on your floor? Are you concerned that your home may be in danger from a leak, but you're not sure what is going on or where the water is coming from?
Leak Doctor can quickly determine whether or not you actually have a leak, can pinpoint exactly where your leak is, and provide professional repairs from a licensed plumber.
When you contact Leak Doctor, we will come out as quickly as possible, 24 hours a day, 7 days a week, to ensure that the damage to your property is minimized.
Common Signs of a Leak:
Wet carpet
Water puddle
Wet spot on walls or ceiling
The sound of water running, but without visible signs of water
Unexplained high water bill
---

If you have noticed any of the above warning signs, it's important to detect the source of the problem as soon as possible. Water leaks can cause significant damage to your home and can quickly worsen if not repaired.
It's important to react quickly to leaks since water damage can quickly lead to structural problems and pose a safety threat to your loved ones or employees. Mold is not always visible and can live anywhere there is moisture. This unnoticed health threat can cause significant ailments and respiratory problems.
Leak Doctor can locate your water leak and minimize the damage to your home or building. It is better for you, the customer, to have a specialist pinpoint the problem before excavation. The cost of pursuing a leak with a jackhammer or sledgehammer without our help far outweighs Leak Doctor's fee for locating the problem.
Our Advanced Technology: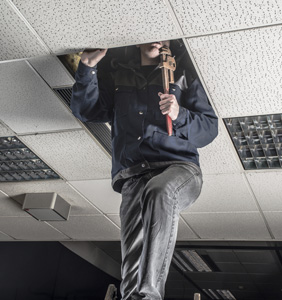 Ultrasound: Our technicians are trained to utilize the most advanced digital ultrasonic inspection system. Leak Doctor's sensitive ultrasound devices can "listen" at a frequency beyond the human range of hearing. To our instruments, even the tiniest leak makes a traceable noise.
Endoscopic Video: Our video inspection equipment allows us to see inside your plumbing system to detect unexplained blockages and cracks in plumbing, which are the most common sources of leaks. While other plumbers may resort to tearing out sections of your home's walls, we can pinpoint these blockages and cracks from the surface to prevent unnecessary damage to your home.
Thermography: We utilize state-of-the-art thermography, which is similar to a color infrared photograph. With it, we can identify tiny temperature differences that can lead us to leaks.
Customer Reviews
"The technician was a lot of help and helped identify my problem. I was a little embarrassed that neither my sprinkler contractor nor I had not seen the issue before. Service was prompt, professional, and helpful."

- Garry R.
---
"Excellent! He found the leak that we have been searching for days in less than an hour! It turned out to be under the garage."

- Garth S.
---
"I was very impressed at how quickly he found the leak. It was worth the cost."

- Renee L.
---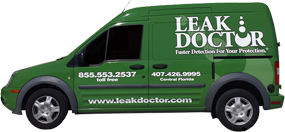 The Leak Doctor can find your leak and fix it fast!
Call us today at (407) 426-9995 or use our quick and easy contact form to schedule your inspection. We service Orlando, The Villages, Tampa, Daytona Beach, Winter Park and the surrounding Central Florida area, in addition to the greater Atlanta, Georgia area.