Atlanta GA's Leading Water Leak Detection Company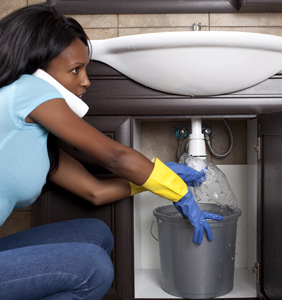 Leak Doctor provides fast and non-invasive leak detection and repair services for residential properties in Atlanta GA, Central Florida, and the greater Atlanta area. Our team of highly-trained technicians have a proven track record of finding the most difficult leaks for plumbers, septic companies, property managers, utilities, and consumers. We have found thousands of leaks in single family homes, condominiums, apartments, and more.
Even a small water leak, especially one you can't see, can create a health hazard and serious damage to your property, if left on its own. With over 30 years of experience, the Leak Doctor has earned the reputation of Central Florida's and Atlanta's best. We provide hands-on service for every aspect of your leak and have cost-effective, real-time solutions to your leak problems.
Why Choose Us For Your Leak Detection and Repair?
We're committed to providing responsive service for every aspect of your leak problem.
We will explain our leak detection and repair process to you every step of the way.
We offer the most cost effective, real-time solutions to your leak problems.
We check your plumbing system and make the correct diagnosis for your leak problem.
We use state-of-the-art equipment to avoid any damage to your property.
Fast & Effective Leak Detection and Repair Service in Atlanta GA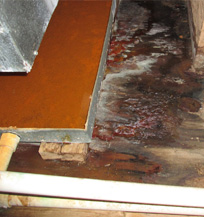 As a homeowner, have you noticed that your water bill has gone up since last month, or have you spotted a water puddle on your floor? Are you concerned that your home may be in danger from a leak, but you're not sure what is going on or where the water is coming from?
Leak Doctor can quickly determine whether or not you actually have a leak, can pinpoint exactly where your leak is, and provide professional repairs from a licensed plumber.
When you contact Leak Doctor, we will come out as quickly as possible, 24 hours a day, 7 days a week, to ensure that the damage to your property is minimized.
Common Signs of a Leak:
Wet carpet
Water puddle
Wet spot on walls or ceiling
The sound of water running, but without visible signs of water
Unexplained high water bill
---

If you have noticed any of the above warning signs, it's important to detect the source of the problem as soon as possible. Water leaks can cause significant damage to your home and can quickly worsen if not repaired.
It's important to react quickly to leaks since water damage can quickly lead to structural problems and pose a safety threat to your loved ones or employees. Mold is not always visible and can live anywhere there is moisture. This unnoticed health threat can cause significant ailments and respiratory problems.
Leak Doctor can locate your water leak and minimize the damage to your home or building. It is better for you, the customer, to have a specialist pinpoint the problem before excavation. The cost of pursuing a leak with a jackhammer or sledgehammer without our help far outweighs Leak Doctor's fee for locating the problem.
How Do We Find Leaks So Fast?
Your leak will be located using a combination of several electronic leak detectors. Leak Doctor uses cutting-edge technology that combines equipment and techniques developed in-house with the best training available. Equally important is the experience of our technicians, who receive continuous hands-on training at our state-of-the-art training facility.
Customer Reviews
"Wonderful! Thank you so much for coming all the way to The Villages to inspect for leaks! Your technician was very thorough and assured me that our water lines were okay with no leaks at the time of his inspection. How relieved I felt to know that our water lines were in great shape! Thanks for such prompt, excellent service!"

- Larry B.
---
"The service was prompt and thorough. The technician was friendly and offered me a lot of information about what he was doing. I couldn't have asked for a better experience."

- Amanda P.
---
"I would certainly recommend Leak Doctor to friends and family. The tech that serviced my home was Josue. He was extremely knowledgeable, professional and provided outstanding customer service. Explained everything to me and returned to my home the next day to answer further questions I had. Great job!"

- Norma F.
---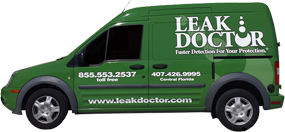 The Leak Doctor can find your leak and fix it fast!
Call us today at (407) 426-9995 or use our quick and easy contact form to schedule your inspection. We service Orlando, The Villages, Tampa, Daytona Beach, Winter Park and the surrounding Central Florida area, in addition to the greater Atlanta, Georgia area.