While swimming pools are a great way to beat the summer heat here in Central Florida, the upkeep can get expensive, especially if it has a water leak. High water bills and extra chemicals can end up, costing a small fortune, not to mention the damage it's doing.
Many homeowners may not be aware that their pool is leaking because many they have an automatic fill valve to help maintain the proper water levels; therefore when a leak occurs it can go undetected for years.
There are many reasons why water leaks happen, from the temperature changes during our cold winter, the ground shifting, tree roots, construction in the area, remodeling, to corrosion and older pipes.
Look for these visible signs of a water leak in your swimming pool area.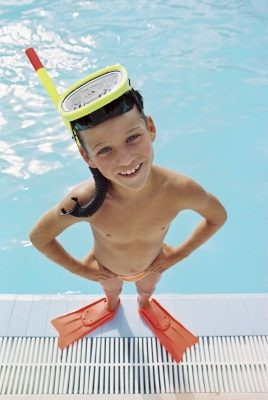 Structural damage, including cracks in the deck or in the pool.
Pipes with white mineral deposits.
Excessive amount of dirt in the pool.
Using more chemicals than usual
If the pool water drops 3/4 of an inch or more in a week
While the pool equipment is running, look for water leaks.
Puddles or wet areas around the ground near the pool or equipment.
For non visible water leaks do the bucket test.
With the pool pump on, place a bucket on the second step and fill it with water equal to the pool, then mark the level in the bucket. Wait 24 hours and if the water is less in the pool than the mark on the bucket you may have a leak. Repeat the test with the pool pump off.
Thanks to todays state of the art technology in water leak detection, most leaks can be found and repaired with minimum disruption. The Leak Doctor will perform a thorough test of your pool, spa and foundation and resolve your water loss issues. We perform a dye test to identify structural leaks, a hydrostatic test to identify plumbing leaks and electronic leak analysis.
Whether you suspect a water leak in your pool or home, it's important to have it repaired as soon as possible, before it causes any more damage.
Make an appointment with the Leak Doctor today and start saving!